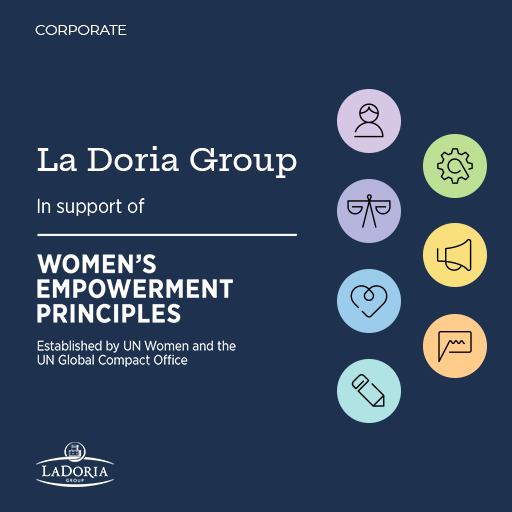 La Doria signs up to the United Nations Women Empowerment Principles
La Doria has endorsed the United Nations Women Empowerment Principles (WEPs), a set of principles established to offer guidance to businesses on how to promote gender equality and women's empowerment in the workplace, business practices and the community.
An initiative with which our company wants to improve the inclusiveness of the work environment in order to build, through concrete actions, a corporate culture based on respect and diversity, committing to measure and publish progress in the area of equal treatment of men and women at work. The adoption of the WEPs represents our contribution to the realisation of the ambitions on gender, equality and the empowerment of women, as outlined in the 2030 Agenda and the 17 Sustainable Development Goals.
Our CEO Antonio Ferraioli stated – "Signing up to the Women's Empowerment Principles demonstrates our commitment to the advancement of a culture of diversity and inclusion. We believe that our company plays a key role in contributing to the achievement of gender equality and women's empowerment by combating all forms of discrimination. We understand that diversity is richness and that the development of our female talents and fair treatment are not only a moral obligation but also a competitive advantage for the business."